We recommend MIF students to explore exchange opportunities for one full semester during their second year with the program. Going on exchange with a partner school means that students pay TBS tuition rate while obtaining credit overseas. These credits can be transferred back to TBS and goes towards degree fulfillment.
We suggest that students plan early for exchange opportunities and go through the following check list:
Find Partner Universities
Check for course equivalency with MIF curriculum and submit study plan to MIF office for approval.
Follow suggested deadlines and requirements of partner universities in consultation with the Center for International Affairs. Tel: 02 613 2190
Application Period
Graduate Students: December
Seat Quota
Each partner university offers different seat quotas (i.e., year, semester or a combination thereof) and English proficiency requirements (i.e., TOEFL or IELTS) in order to maintain an exchange balance record and to ensure a high level of student quality, respectively. The tentative seat quota detail is normally provided at information sessions in September which allows a sufficient amount of preparation time for outgoing exchange candidates to fulfill the English proficiency requirements.
Exchange Program Experience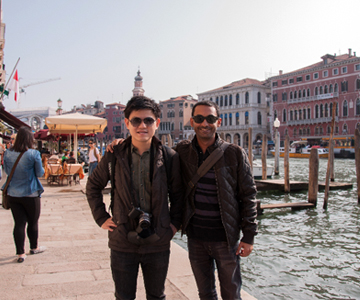 I participated in the student exchange program at Bocconi University, Milan, Italy in a semester of fall 2014. There were many benefits which I never thought before. At Bocconi University, I met a lot of exchange students coming from well-known university around the world, such as National University of Singapore, University of Melbourne and University of Tokyo. We could share our different experience, different knowledge and difference opinions to each other. In academic aspects, I also intensively learned both financial theory and international market practice with academic background from MIF. It means that MIF, where can provide the excellence exchange program in high standard university, is in the same quality of top-rank universities and get international recognitions. Finally, I would like to thank MIF and really appreciate Professor and staffs of MIF who always support student to have remarkable experience in the exchange program. Wuthipong Luckkanalawan